Skip to Main Content
It looks like you're using Internet Explorer 11 or older. This website works best with modern browsers such as the latest versions of Chrome, Firefox, Safari, and Edge. If you continue with this browser, you may see unexpected results.
Get help from Oakton's Librarians!
What are ANIMAL RIGHTS AND WELFARE?
"Animal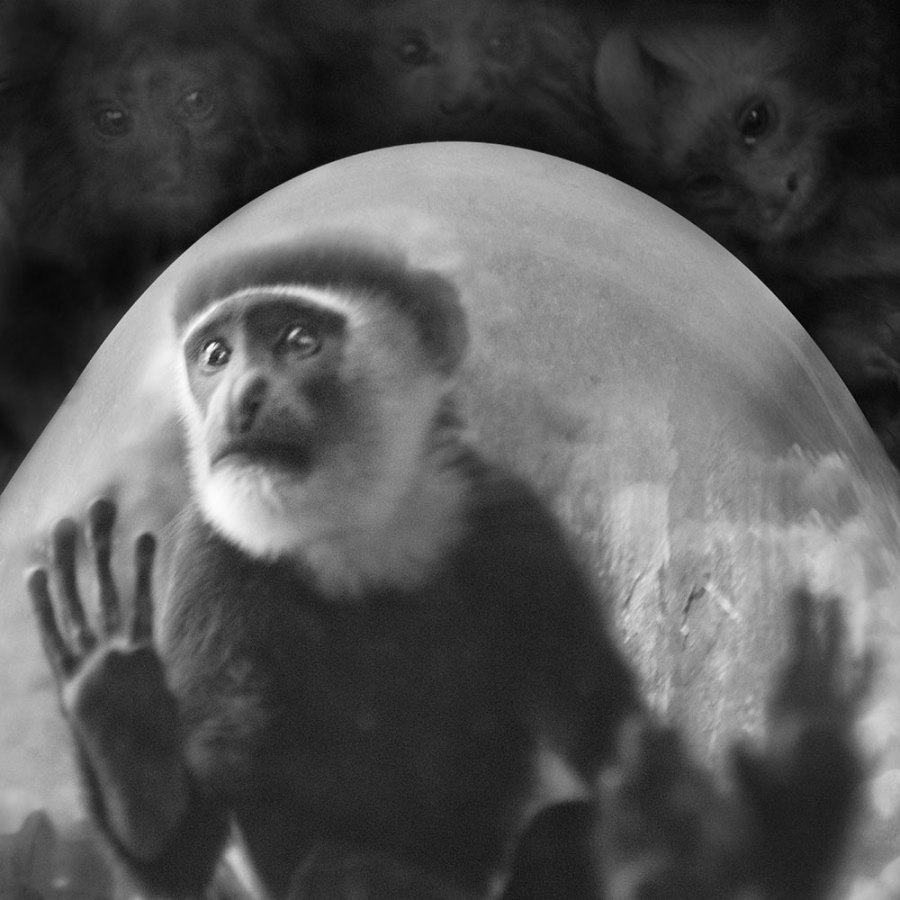 rights movement refers to organized efforts opposing the use of animals for research, food, clothing, and human entertainment ... The animal rights movement developed out of the animal protection, or animal welfare, movement. These movements have slightly different opinions on how animals may be used. The animal protection movement tends to accept the need to raise animals for food and to use them in some research as long as they receive proper care and do not suffer. In contrast, the animal rights movement opposes any use of animals that causes suffering or death."
Rowan, Andrew N. "Animal rights movement." The World Book Encyclopedia. vol. 1. 2012. Print.
Photo by Anne Berry, in: Frank, Priscilla. "Touching Photos Of Monkeys Behind Glass Walls Will Tug At Your Heartstrings." The Huffington Post. TheHuffingtonPost.com, 26 Feb. 2014. Web. 30 June 2016.
Quotes
"The greatness of a nation and its moral progress can be judged by the way its animals are treated."
Mahatma Gandhi quoted in Hogood-Oster, Laura. "Animals." Berkshire Encyclopedia of Sustainability: The Spirit of Sustainability, edited by Willis Jenkins, Berkshire Publishing Group, 1st edition, 2009.